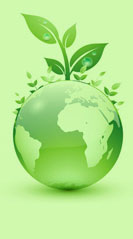 Welcome to

Vasoo Metals
Vasoo Metals is India's largest integrated end to end electronics asset management company. As part of the electronic asset management business, Vasoo Metals aims to increase value for all electronic inventories, right from end of life electronics to surplus and seconds electronics, while ensuring a safer and more secure future for the planet . To accomplish these goals, Vasoo Metals offers various services to the electronics industry including customized end to end solutions for e-waste management, electronics asset recovery, data security and electronics reverse logistics along with repair, refurbishment and retailing of electronics.

E-Waste Recycling

The high tech boom has given rise to a new type of waste called "Electronic waste or E-waste". The E-waste in the terms used to discard electronic gadgets like computers, TV, mobile phones, fax machines, audio Equipment etc.

Battery Recycling

Battery recycling is a recycling activity that aims to reduce the number of batteries being disposed as municipal solid waste. Batteries contain a number of heavy metals and toxic chemicals; their dumping has raised concern over risks of soil contamination and water pollution.